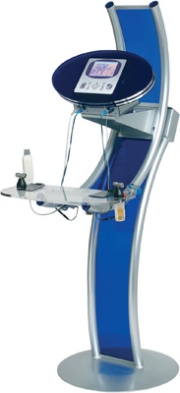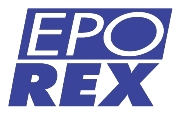 Isophoresis: Transdermal delivery and needle-free Mesotherapy .
With the EPOREX K69 we are creating a new generation of transdermal delivery system, bringing about the synergies of already known techniques (Ionophoresis, Iontophoresis, Electroporation), through an innovative method for "active" molecular transcutaneous transport that we call: Isophoresis.
The electronic transdermal method has been used for decades, beginning with the first uses in the medical field for the administration of painkilling drugs and for rehabilitative therapy, but recently is was seen it could be applied in dermatology and professional aesthetics fields. The main difficulty for the liberation of substances through the human skin is the external layer, i.e. the corneal layer that is a tough barrier to the transport of substances; its lipid-corneocyte matrix has been the subject of studies regarding:
• Variations of impendence of the dermis subject to impulse charges and the consequent variation of its permeability;
• Determination of the wave shapes useful for transport purposes;
• Creation of a wave shape generator
With Isophoresis an attempt has been made to optimizes the transport method to avoid the limits posed by techniques used in the past, i.e. the poor concentration of active principle, the limited depth reached in the tissue, the damage of tissues due to the intense currents introduced.
For these reasons, the isophoretic method represents the avant-garde in skin treatments and in particular the cure of cellulite: new research has already been carried out in various countries with outstanding results representing the future of this new needle-free technique.
In accordance with the New guidelines of the Italian Ministry of Health of 28/03/2013, in relation to health advertising concerning medical devices, the user is advised that the information contained therein is addressed exclusively to professional operators.
M&T Srl is certified according to the European directives UNI EN ISO 13485:2016