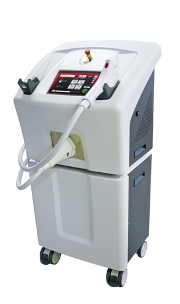 The final combination of solutions in a single platform.
M&T ONE provide an all-round aesthetic solution with an unlimited range of applications, using different technologies in a single expandable platform. Grow your medical clinic and you will become the first choice of your patients in different fields: facial skin rejuvenation, body contouring, hair removal and aesthetic medicine treatments.
A multitechnological Platform for different treatments
APC (IPL)
• Hair removal
• Hair regrowth inhibition
Hair removal
• Facial and body hair removal
• Tanned skin treatment
In accordance with the New guidelines of the Italian Ministry of Health of 28/03/2013, in relation to health advertising concerning medical devices, the user is advised that the information contained therein is addressed exclusively to professional operators.
M&T Srl is certified according to the European directives UNI EN ISO 13485:2016