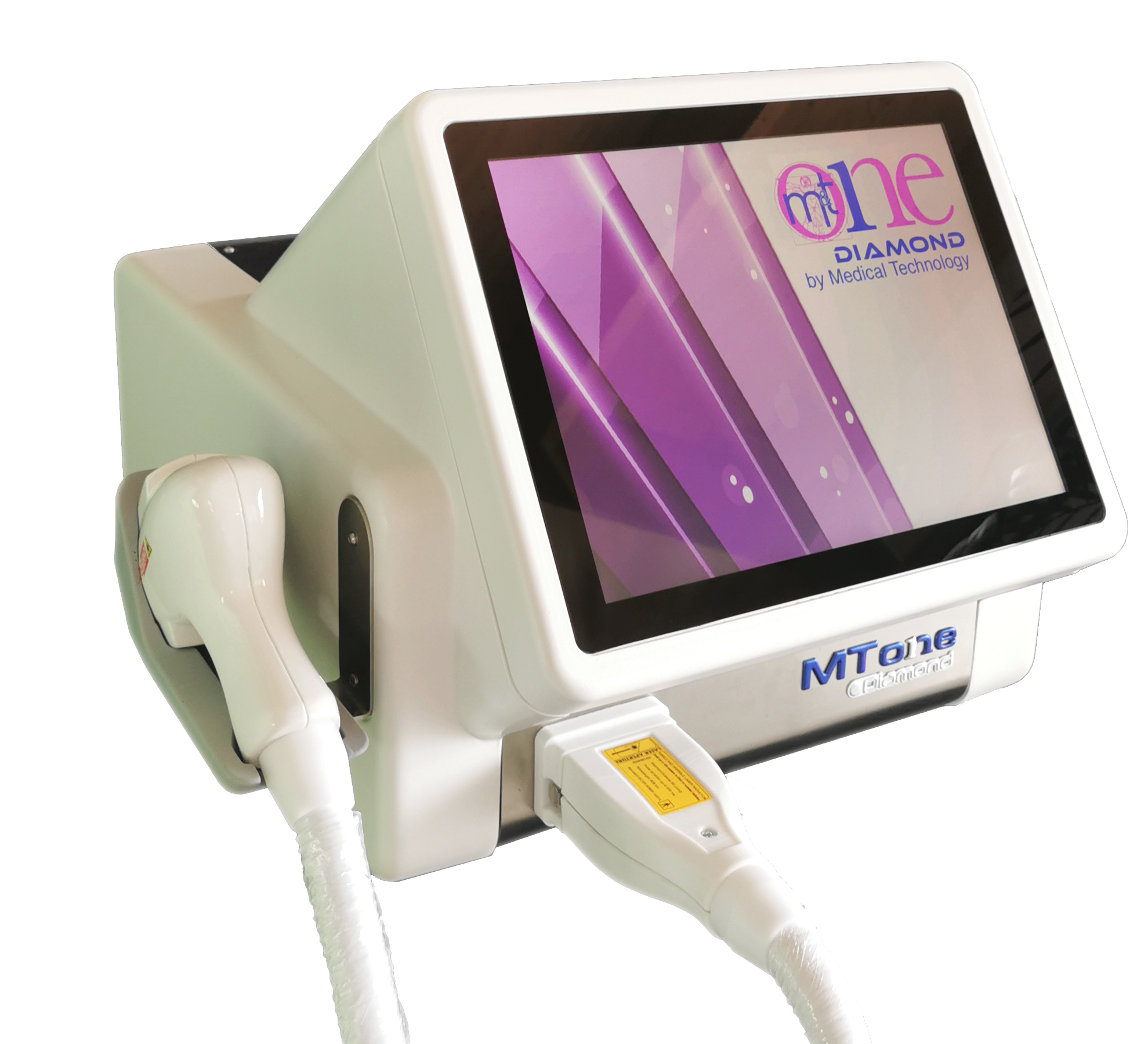 The best technology to progressively remove unwanted hair, it is suitable for treatments on dark phototype or tanned skin.
MT-ONE DIAMOND, high-frequency Laser DIODO 808 nm represent the new frontier in the permanent hair removal thanks to the laser technology, it allows to produce concrete results with high security and reliability.
In Diamond have been introduced several technologies to meet the demand of safe hair removal for dark phototype:
⦁ The APC: Adaptive Pulse Control is a unique feature to deliver the energy homogeneously over all the pulse duration.
⦁ BURST Mode: it is useful when high dose of energy are used, to reduce high impact on the skin.
⦁ IN MOVING Mode: it is highly recommended for the treatment of dark skin hair removal, a really safe, fast and efficient procedure for people with dark skin.
⦁ SUB ZERO EFFECT: it employ integrated Peltier cells, water and air, this cooling system keeps the skin temperature under control.
MT-ONE DIAMOND is equipped with a colour touch screen display to set up the costumer data, the internal software calculates the correct hair removal parameters for the ideal treatment.
In accordance with the New guidelines of the Italian Ministry of Health of 28/03/2013, in relation to health advertising concerning medical devices, the user is advised that the information contained therein is addressed exclusively to professional operators.
M&T Srl is certified according to the European directives UNI EN ISO 13485:2016